Drew Millward – Leeds Beer Fest
September 25, 2015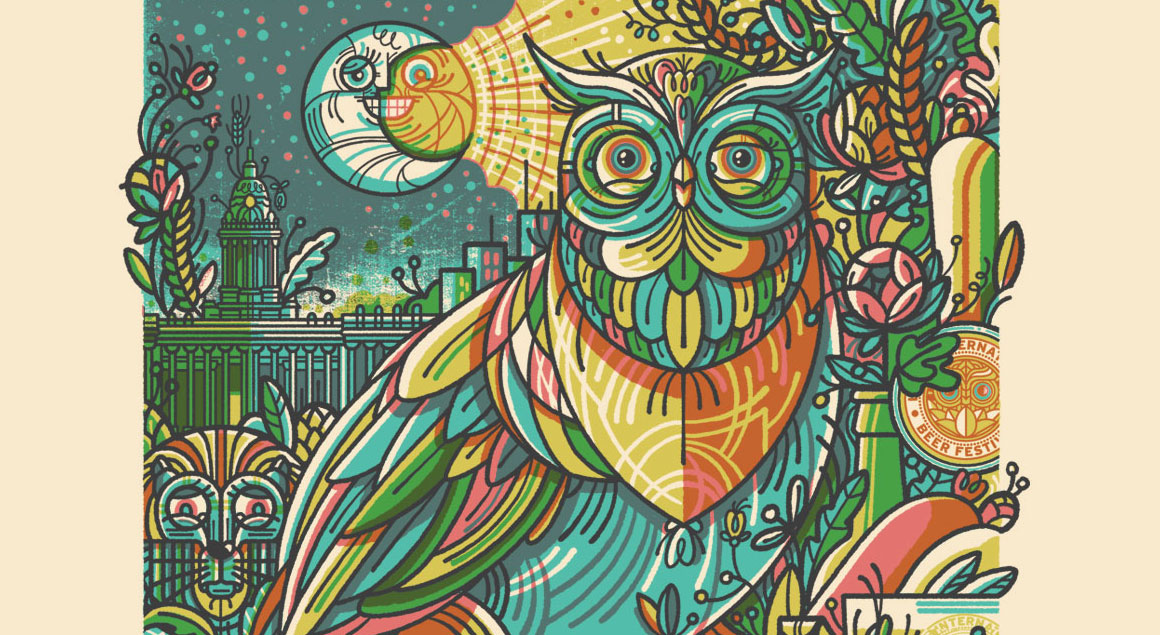 In my previous post about the great evening I had at the Leeds Beer Fest I forgot to mention the stunning poster that had been created for the event by artist Drew Millward.
The poster had been cropping up around bars in Leeds for a few weeks and it really stood out with its beautiful illustration style and vibrant colours and after the great (and fairly drunken) night at the festival I thought it would have been cool to get a hold of one of Drews prints as a little memento from this years fest.
After getting in touch with him via Twitter and him stating they'd be 'up at some point for sale but he didn't know when' I was initially disappointed as I was hoping to get one fairly sharpish, however two weeks later Drew announced that his store was now open and the prints were up for sale. Even though I'd like to think it was, I'm guessing it was nothing to do with me hassling him that it finally went live as I can imagine I wasn't the only one pestering him to sell his prints!
Drews store can be located here and has so much beautifully designed work on there it's pretty hazardous to my wallet. The Leeds print which I purchased comes in an A2 size and is a steal at only £25, all of his prints are of limited quantity so get them while you can!