Leeds Beer Fest
September 5, 2015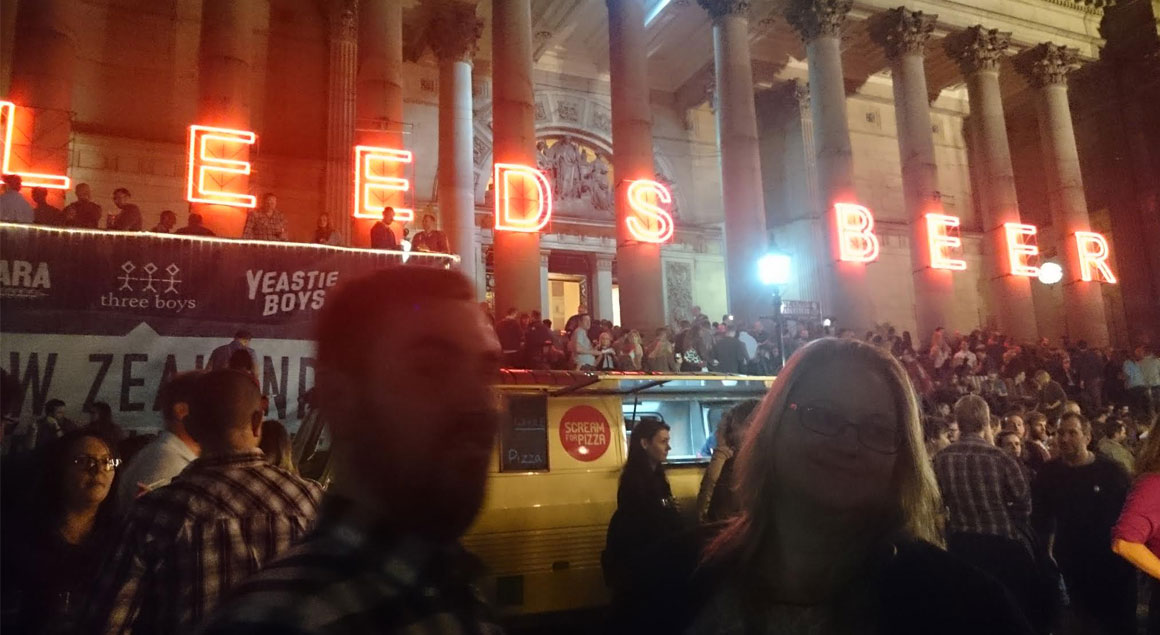 This past weekend marked the fourth annual Leeds Beer Festival, I went along on the Friday evening session with my wife and some of our good friends and it was a brilliant night! Incredible atmosphere, food and beer!
The whole of Leeds' Town Hall had been taken over by live bands, DJs, food vans and some well known and some not so well known breweries all showcasing their latest and greatest brews. Some of the breweries making an appearance this year included The Kernel, Beavertown, Roosters, Cromarty and Siren and each beer I tried that evening (definitely over 12…) were all excellent.
The atmosphere at the venue was really, really good with hundreds of beer enthusiasts all being overly enthusiastic about that sweet, sweet ale. The town hall got really full at some points through out the evening but was never at a point where you could not get served with plenty of very pleasant staff (including some of the actual brewers) serving constantly at the different taps throughout the night.
Exploring the town hall meant for some cool finds including a cocktail bar that was setup within an old jail cell and a silent disco that was happening down stairs, pretty surreal but very funny to watch.
I'd highly recommend the beer festival to anyone, not just craft ale enthusiasts but to anyone who just enjoys a great night out with friends as the venue is excellent, the various food vans offered great options for all and the live music topped it off.
Next year I'm getting a weekend ticket! To see some of my beer ratings from the weekend checkout my Untapped checkins.