The Art of Wes Borland
March 23, 2010
You may have heard of Mr Wes Borland before, he is after all the lead guitarist of 45 million album selling band limpbizkit, he's also associated with music acts such as Nine Inch Nails and Marilyn Manson and also has his own side projects; Black Light Burns and Big Dumb Face, but i'm here to talk about his art.
Wes runs his own website which, showcases some of the art work he has done over the years and it was reported recently that he is trying to get his own work showcased in a gallery somewhere (i'd go visit) but until that day, we've only got Google, website designs and the album covers that he's created for the bands he's been a part of.
The work that we do have access to however is by no means poor quality, oh no, in fact the work that he has done for music compilations are some of his best work and i'm here to give you my "Top 5 Best Wes Borland Album Designs, In The World, Ever (Volume 1, Chapter 1)" w00t.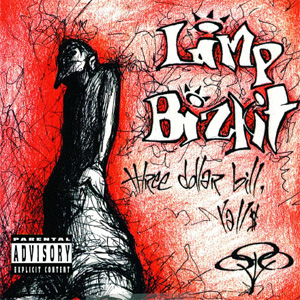 5.) limpbizkit – Three Dollar Bill Y'all $
One of Wes' earliest pieces of work from limpbizkit's debut album.  This just beat out his art work for Chocolate Starfish & The Hot Dog flavored Water into 5th place in my list, reasons why; I just love the roughness of the work, and also the inside art of the album is fantastic.
---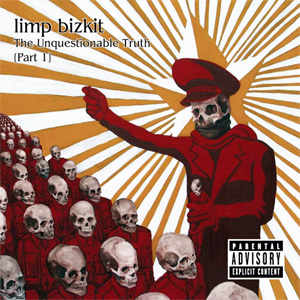 4.) limpbizkit – The Unquestionable Truth (Part 1)
An album cover to match the message and aggression of this album. I love that each skull is individually different and the small doll version of the soldiers held by the general, cool cover.
---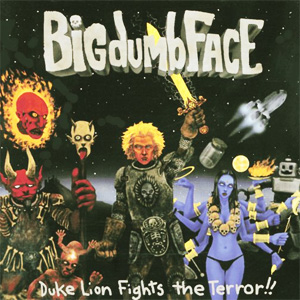 3.) Big Dumb Face – Duke Lion Fights The Terror!!
A side project that Wes started up once he left limpbizkit. The album art was good in the way that each character on the cover and the inner sleave was representative of a song from the album, "Duke Lion" being the guy with the sword, "Blood Read Head On Fire" being, well you guess.
---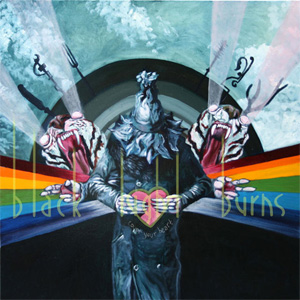 2.) Black Light Burns – Cover Your Heart
The most recent of Mr Borland's effort. The colour in this cover is just beautiful, as is the detail put into the character who is holding the heart, a very beautiful, yet surreal piece of work.
---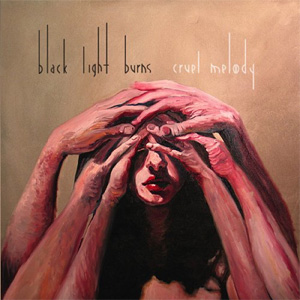 1.) Black Light Burns –  Cruel Melody
This just beat "Cover Your Heart" to my number one spot, I just think the simplicity of this cover is what really works well for it, this was also the first time the official band logo of Black Light Burns had been released, love that font.
So that's it. I patiently wait for the new limpbizkit album Gold Cobra to arrive, just so I can see his latest piece of work as he announced this week on twitter that he's been hard at work doing different artwork for the album cover this week, bring it on!